DLP are able to manage the design, time, cost and quality so that a project is completed satisfactorily. We specialize in the fundamental aspects of project management, we can provide clients representative services to give you the client confidence that cost, time and performance objectives will be met in line with the contract. This can include managing individual trade packages including commercial management, site management, planning and health & safety. 
The key activities:
Project strategy and design development, assisting your informed choices of direction:
Construction phase, supervision and management of main contractor or trade packages. Checking method statements, risk assessments and quality plans are satisfactory and that the works are implemented accordingly. Agreement and settlement of commissioning and final accounts to hand over
.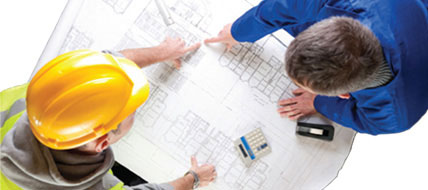 Design packages prepared for:
New build dwellings
Self build projects
Extensions
Renovations
Barn conversions
Loft conversions
Refurbishment
Change of use
Conservation
Our design & planning services include:
Feasibility studies
Local authority consultations
Planning applications
Building control submissions
Listed building and conservation area consents
Sustainable design solutions
Refurbishment proposals
Construction details and working drawings
Structural engineering
Schedules
Space planning

Measured Building Surveys Services:

Site appraisal and feasibility
Structural dimension surveys of all elements of structure
Surveyed floor plans, elevations and sections
Ceiling grid surveys
Drainage, level and site surveys